%@ Language=VBScript %>

Past Events
---
---
---
Click on photos
Tuckers Fall Classic
Big Bear 2014
SO CAL Open House 2013
Toyota Nationals
Rolling Deuces Picnic Cruise 2013
V W's in the park 2013
Viva Las Vegas 2013
SO CAL Open House 2012
Wurst Dam Car Show 2012
Paradise Poker Club Cruise-In 2012
Big Bear Fun Run 2012
Dutton Fun Days 2012
Cache Valley Cruise 2012
LA Roadster Show 2012
Sonic Cruise-In 2012
Rockabilly at the Strip 2012
Best Dam Show 2012
MisBehavin 2012
Prowling Vegas 2012
Boulder City Rod Run 2012
---
---
---
---
News letter to subscribe to.........
---
---
---
Pomona Swap Meet
---
---
---
Hot Rod Heritage Racing Series

2014 Full Throttle Drag Racing Series Television Schedule
---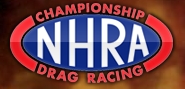 2014 NHRA Full Throttle Drag Racing Series Schedule
---
---
"We spent all our money on hot rods and beer. Our wives wasted the rest."
When everything's coming your way, you're in the wrong lane.
Marriage is a relationship in which one person is always right, and the other is the husband.

Consciousness: That annoying time between naps.

This site is best viewed using a monitor resolution of 800x600
and Microsoft Internet Explorer.
Version 4.0 or higher.
Remember: Marriage is the number one cause of divorce.

"Lawyers, guns, and money will get me out of this"
Last updated 04/25/2016